13 Feb 2012 - 94 Days, 1005 Miles
Posted on 13 Feb 18:06
Riding Log: We've got to 1000 miles! Great: No issues. Weather's a bit poor at the moment. Some time to show you some of the features of my regular grind up the Lea River:
1. The Choice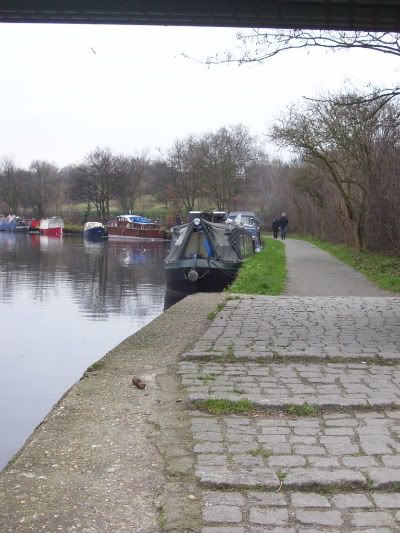 Either try to go round these little traffic calming measures and risk the canal, or just slow down and bump over them.
 2. The Other Water Feature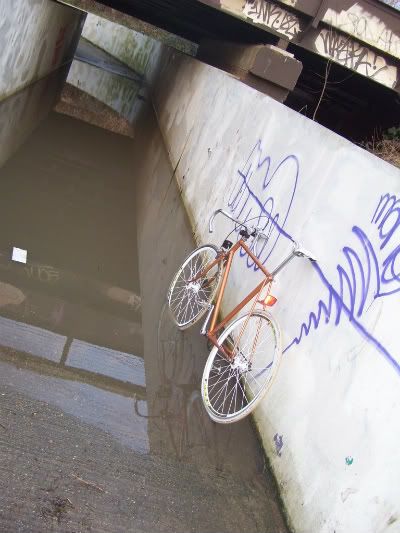 Approach at about 18mph, coast about 3/4 of the way, then gingerly pedal 'til you're through. This cleans the bike quite well.
3. Bike Infrastructure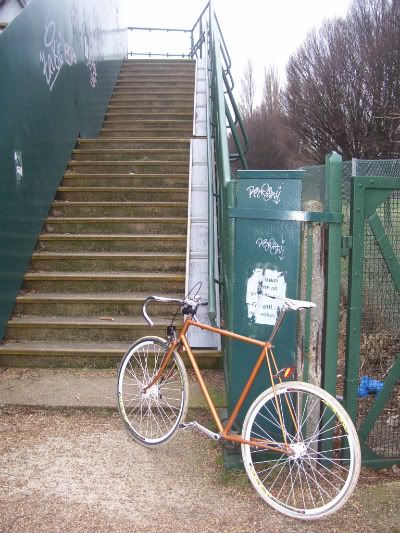 The chute on the right of the stairs is for wheeling your bike on. There aren't many of these about in the UK
Short Report: Absolutely nothing to discuss here. No discernable change to the condition of anything on the bike
Running Costs: None added. Total still £17.50